Leading Toyota Car Wreckers in Christchurch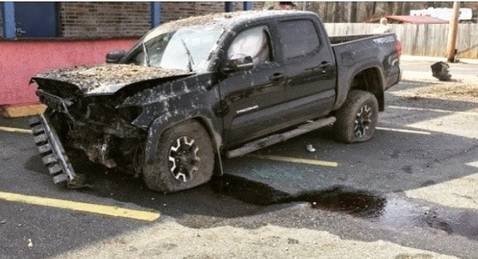 We specialize in wrecking wide range of Toyota models for recycling and auto parts buying-reselling purpose. We are the leading Toyota wreckers in Christchurch with experience of more than a decade. If you have any doubts or you need any questions or need advice regarding your Toyota vehicle, you can have a chat with us.
Get Free Quote!
Best Toyota Wreckers in Christchurch
We are wrecking the Toyota cars/trucks since very long so we have already experienced the problem before regarding the Toyota scrap cars and we have a solution for you. We not only pay top dollars to buy your Unwanted or Wrecked Toyota vehicle but we also offer instant cash offer for accidental and damaged car. Our experts do the genuine evaluation the total value of your vehicle and pay you with cash accordingly. We will make the highest cash offer possible for you in the entire Christchurch.
We Pay Maximum Around Christchurch
The condition of your Toyota vehicle is not an issue. We will purchase all vehicles in any condition from poor to fantastic. We pay maximum cash in the entire Christchurch and their immediate suburbs. It doesn't matter which model or condition you wanted to sell off, just bring your car to us or can give you quote on your location. We will pay you the maximum cash for your junk Toyota car/truck/SUV. You can get up to $8999 on the spot. All you have to do is get a free quote online.
We Wreck All Toyota Models
We are not biased or partial towards any of the model. We are wrecking all the models without looking the condition.  We wreck all Toyota models like:
Toyota Land Cruiser
Etios
MR2 Spyder
Sequoia
Prius
4Runner
Supra
Previa
Camry
Corolla
Celica
Yaris
Paseo
Avalon
FJ Cruiser
Sienna
Venza
Car Wreckers Specialists Covering Entire Christchurch
We are the No.1 Car wrecking company in Christchurch with our offices in all the suburbs of Christchurch. We try to collect cars from all over the Christchurch and suburbs like Ashburton, Greymouth, Queenstown, Timaru etc. We always try to reach to you so that we can serve you 24*7. Canterbury Wreckers are open from 9am to 8 pm throughout the week and 9am to 4pm on the Sundays of the month. We also providing service of car wrecking to other brands known as Suzuki Car Wreckers, Ford Car Wreckers.
FAQ's
1. Can I get the receipt of my Toyota truck removal and its sale?
Yes, definitely you will be getting a soft copy on your email ID and in hand hard copy of the receipt. When you speak to the customer service person please tell them that you will require a receipt when the truck is removed. They will give you the receipt on the spot.
2. When Will I Get Paid for My Toyota car Removal?
We make instant cash payments at the time they remove the car. You will be paid on the spot in liquid cash once be load your Toyota car in our towing truck. There will be no delay in the payment.
3. What is my Toyota truck worth?
Condition of Toyota truck only matters in getting more money. Better the condition, more the money you will get.  Else, we have the policy of taking all the trucks. The brand, make and model of the truck don't matter.
4. I'm moving and can't take my vehicle with me; will you pay me the cash to cover my loan on my truck?
We buy vehicles depending on the value of your vehicle. Just give us a call and tell us everything about the condition of the vehicle.  We base our pricing on condition and present fair market value for your Toyota vehicle.
5. How do I start the Car Removal Process?
Simply give us a call on our number or get a free quote and we will arrange your car removal within 24 hours of your calling or online interaction with us.