Selling All Types of Auto Parts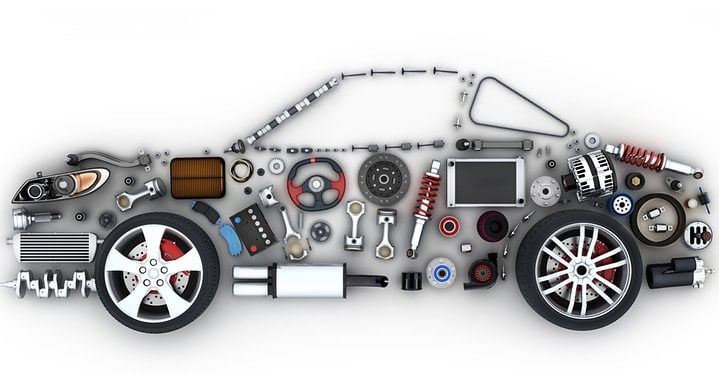 We are a Christchurch based car part supplier, selling all the types of auto parts. We are supplying New Auto parts (parts manufactured by the original car manufacturer which are expensive and procuring them can be a time-consuming process), Recycled Auto parts (are removed from the vehicles that are damaged or are no longer wanted by the owner and are the best option if you are looking for second-hand auto parts. They are available at lower rate than the new ones) and Aftermarket Auto Parts (not manufactured by the original company but rather are produced by the manufacturers who specialize in the auto parts, much cheaper rate with much more durability)
Find Auto Parts in Christchurch at Canterbury Wreckers
We are the No. 1 company in auto parts buying and selling along with car Removal Company in present days. We have a have extensive firsthand knowledge of the tools and partsWe are doing thousands of auto parts replacements every year and maintain a reputation for quality, guaranteed, recycled parts. Auto parts are the constitutive part of the vehicle life cycle. Timely replacement of these auto parts is really necessary. If you have a part to replace, choose wisely and go for Canterbury Wreckers for choosing the auto parts for buying the new one or for the replacement.
Wide Range of New/Used Car Parts
If you are in need of second hand battery for your old Toyota or you want new tyres for your Jeep, we have it all, you can approach us anytime. We give all the auto parts at the cheapest price, keeping you always in profit. You can be sure of the fact that every used car part that we sell or that we supply is properly cleaned and tested before it is ready for purchase. We have a range of used car parts from top manufacturers including Ford, Holden, Mazda, Toyota, Nissan, Mitsubishi, Subaru and more. We offer quality used car parts recycled for you, as good as new.
Why to Choose Canterbury Wreckers
Buying and reselling of new, recycled, second hand parts etc.
On location delivery of the chosen parts.
Cheap price of second hand plus new auto parts in Christchurch.
Assurance of the quality of all the new and second hand auto parts.