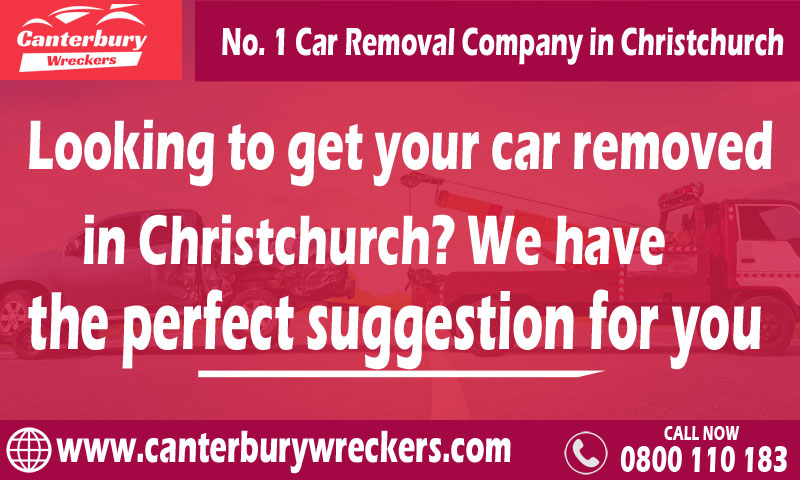 [contact-form-7 id="171" title="Quote form"]
Is that old car of yours no longer of any use to you? Is that garage space not big enough to accommodate two cars? Do you want a deal for your car that is not a total loss? Then maybe you should consider opting for the best Car Wreckers in Christchurch – Canterbury Car Wreckers
Although there are many Car wreckers in Christchurch that claim to be the best but not all of them excel at their game. Most of them are all show no go and aim at making money from their clients rather than helping the clients make some money for themselves. They might claim to have the best team of professionals or the best track record in the market, but let's not ignore the fact that a champion is not a breed, a champion is a personality like no other and the one who is looked up to by all the others which is the exact difference between Canterbury Car Wreckers and all the other competitors in the market
There a number of reasons why we are suggesting you to opt for Canterbury car Wreckers some of which we are elucidating below
NO NEED TO MAKE IT TO THE YARD TO GET YOUR QUOTE
It is a  common notion that if one needs a quote to sell his car he has got to show the car to the buyer and only then can he get the exact idea about the worth of the car. This notion although seems like a valid one but is not entirely true. There is no need for you to be going personally to the yard to get a simple quote you can also get the quote for your car while being in the comfort of your home. YES!! You read that right!! If you choose to deal with Canterbury Car Wreckers you won't have to visit the yard to get the quote, all you need to do is make a call, disclose the condition of the car, and voila!! There you have it, the actual worth of the car!! This facile looking move accomplishes not one but two objective, firstly it helps you ascertain the true worth of your car and secondly it capacitates you to compare the quote with any of the other buyers that you might be interested in, to get a better idea of the deal you are about to dive in. ever wondered, that a call can be this useful? It actually is!
NO NEED TO MOVE THE CAR ON YOUR OWN
The car that is lying uselessly in your garage, it is lying there due to the reason that it cannot be driven anymore, had it been in the condition of being driven it would have been easier for you to consider not selling, but that is not the situation is it? And now you are sitting and wondering how you could possibly move the car to the yard. The first idea that pops in the head is – A towing agency but won't it cost you some extra money to get that done? Of course it would!! Therefore it is in no way a good idea to be spending before you earn. Wondering how can you get it done without burning a hole in your pocket? Make a call!! Yes that's all you really need to do, schedule a date and time for the pick of the vehicle and a team will arrive at your doorstep to collect the same. About the money – you don't need to spend a dime on it, it is a complimentary service provided by Canterbury Car Wreckers. Another reason why they are the best when it comes to Car Wreckers in Christchurch.
NO NEED TO BE SCARED OF THE PAPERWORK AND THE FORMALITIES
Its agreeable that the paperwork is indeed the lengthiest, scariest and no doubt the most important part of the car deal. For someone who is not well versed with its procedures it can turn in to a living nightmare real soon but for a pair of experienced hands it is no less than a piece of cake! You won't have the need to opt for third party professionals or lawyers or agents or any such people that would cost you extra money. Once you have opted for dealing with Canterbury Car Wreckers this is another service that they will provide to you. Their team of dedicated professionals will take care of paperwork and the legal formalities and all you will have to do is sign the papers!! It is really that simple! You will find your paperwork being finished at the drop of a hat and with utmost precision and absolutely no error whatsoever!! Seems like a dream isn't it? It is no less than that anyway.
NO NEED TO WAIT FOR PAYMENT
A delay can only be caused when one voluntarily wishes to cause it. You can rest assured though that such a situation where a delay is being voluntarily caused won't lie in you path when you deal with Canterbury Car Wreckers. As soon as the paperwork is finished with and the legal formality is completed, the decided amount will be handed over to you in a jiffy. There is absolutely no chance of there being a delay of even a second in meeting this parameter. As the professionals at Canterbury aim at providing the fastest service possible be it in terms of completion of transaction or the payment of money
The above noted reasons are the major reasons why Canterbury Car Wreckers are indeed the champions of their and also why they enjoy the lion's share in the market
So be the wise man and seize the opportunity of getting a good profit out of your old scrap car!!
Call Today !!!