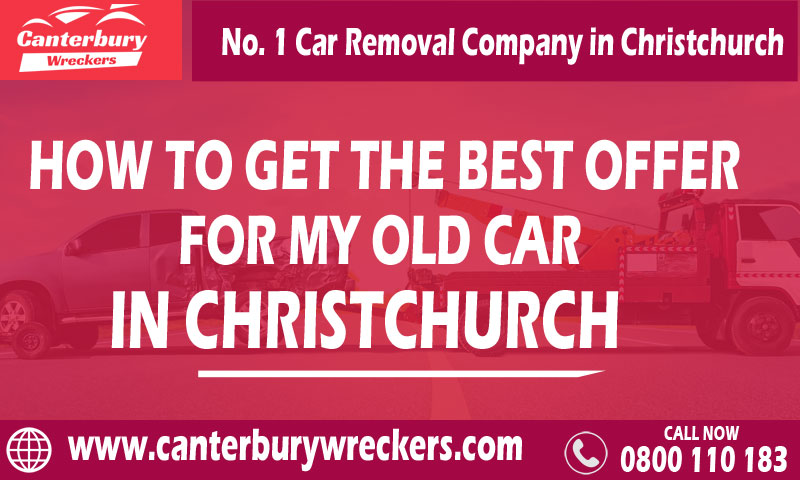 [contact-form-7 id="171" title="Quote form"]
Seems like that car is pretty old, uselessly parked in your garage eating away all space and doing nothing but burning a hole in your pocket every time you try to get it repaired. It is a tough pill to swallow but now is the time to sell your old car and let it help you one last time by fetching you a sound amount out of its deal. Wondering how? And how in Christchurch? – Certainly by contacting the best Car Wreckers in Christchurch – "Canterbury Car Wreckers" 
We provide the best offers for your old car and also provide services for the cars that other Car Wreckers in Christchurch would never lay hands on. All because of our deep roots in the business and handsome experience of more than 10 years.
Below we are enumerating a number of other reasons that will help you make a decision consistent with your needs
 Let's take a Closer look:-
WHATEVER THE CAR BRAND- WE WILL TAKE IT
Is it a pretty old model of a brand that no longer manufactures cars? None of the wreckers buying your old scrap car? No need to worry as we've got you covered!!
We buy cars of LITERALLY every make, model and brand. Discriminating on that ground has never appealed to us.
It is our standing in the business that enables us to deal in every possible brand there is in the market in addition to which we have a highly qualified team of professionals that are vested with one and only responsibility – Ensuring the best offer for all our clients!
Residing far from the city? Got no conveyance to take the car to the yard? Other Car Wreckers in Christchurch refusing to lend a helping hand? Drop us a call, we will be there in no time!!
Your troubles with selling your car end as soon as you make a call to us
The location of the vehicle, the locality where you reside is never a problem for us. It is this attitude of our professionals that helps us to reach you at the earliest possible instance so as to rid you of the unnecessary trouble of getting the car over to the yard. Another reason why we have made an insurmountable mark of professionalism in our field and among the Car Wreckers in Christchurch 
WE DO MUCH MORE THAN JUST WRECKING
Wondering if you could get a better deal from your Car?? Is it still in good condition?? Got all the parts close to FUNCTIONAL?? Book a free assessment with us!!
Give our professionals a chance to advise you with the best possible option that you have in relation to your old car. Call us over for a free assessment of the vehicle
Apart from the wrecking business, we are also involved in buying cars for cash and we ensure the best offer for your old car irrespective of the make, model or brand.
Hardly any Car Wreckers in Christchurch ensure that kind of a commitment, for they are not as old in the business as we are!!
Time to make a call and get yourself the best deal out of your old car, without the hassle, without trouble, and without any doubt
Above are the reasons that have made us the best of the Car Wreckers in Christchurch
Hope we will be able to suffice your needs as well!!